Abouts Us
GE is the world's Digital Industrial Company, transforming industry with software-defined machines and solutions that are connected, responsive and predictive. Through our people, leadership development, services, technology and scale, GE delivers better outcomes for global customers by speaking the language of industry.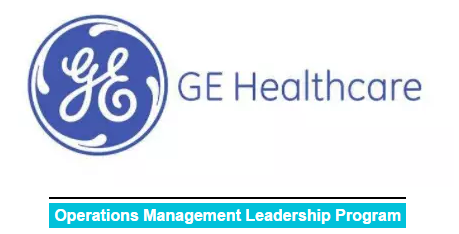 工作地点:上海市
职位描述:
Role Summary/Purpose:
This program accelerates development of entry-level talent and produces leaders capable of meeting the challenges facing the Operations function at GE. This is a 2-2 1/2 year program that allows members to build leadership and functional skills through challenging rotational assignments and world-class training. Through these job assignments and training, program members are involved in GE's strategic initiatives-including GE's drive for LEAN Six Sigma.
Essential Responsibilities:
Key responsibilities include: OMLP members have the opportunity to experience the entire supply chain, state of-the-art methods of manufacturing/operations, and sourcing practices through structured course work and practical application. Coursework includes: Project Management, Negotiation Skills, Finance Essentials, Environmental Health and Safety, Supply Chain Management, and LEAN Manufacturing Operations. Members are also certified in Six Sigma. GE's focus on process integration, from design through manufacturing to sales, has been critical to meeting our customers' expectations. OMLP is designed to successfully integrate manufacturing with other key processes in GE.
Possible job rotations may include:
• Leading a manufacturing team in the production of products;
• Improving efficiency of supply chain management through LEAN/cost reduction;
• Supervising suppliers to hone product quality and negotiate price.
职位要求:
Quality Specific Goals:
1. Aware of and comply with the GEHC Quality Manual, Quality Management System, Quality Management Policy, Quality Goals, and applicable laws and regulations as they apply to this job type/position
2. Complete all planned Quality & Compliance training within the defined deadlines
3. Identify and report any quality or compliance concerns and take immediate corrective action as required
4. Knowledge and understanding of production process, work Instructions and operates within them to ensure that a device conforms to its specifications
5. Ensures the creation of accurate, complete and timely records and DHRs (adjust for band level)
Qualifications:
1. Major in Mechanical, Industrial, Electrical Engineering or Chemical Engineering;
2. Prior intern, co-op, or research experience in manufacturing;
3. Knowledge of LEAN;
4. A strong commitment to a career in manufacturing;
5. Demonstrate an analytic approach to problem solving.
转载自:(http://mp.weixin.qq.com/s/_xQZaitC-xK4mcUlgoRIFA)